Home
Artist Profile
Sculpture Gallery
Commissions
Springtime

The Circle of Life

Fame

Ominous

Sailing Near the Coastline

Rock and Roll

The Heavenly Host

"Flip"

Conception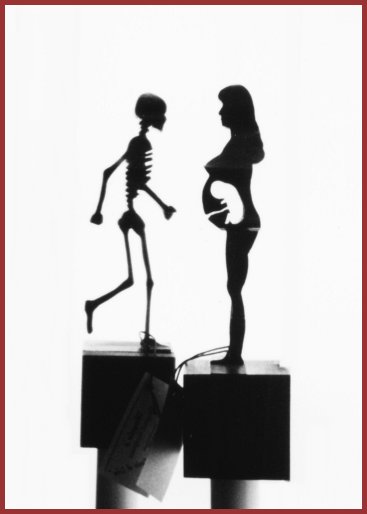 The Circle of Life is an original Dual-Art Sculpture by Haydn Brown
I remember contemplating life and death as a young man. Thinking of how joyous a birth can be to a family, and how devastatingly death can rip through our lives.
This intriguing sculpture depicts a pregnant woman, complete with fetus on the one side, and a skeletal figure on the other. Life beginning anew and death represented in beautiful clarity.
Here are several close up pictures showing this sculpture from all angles.
Purchase The Circle of Life as a Limited Edition Sculpture directly from the artist, Haydn Brown.
$280.00